The Internet has revolutionized the way we live. With the advent of search engines & Google leading the pack at that, it has become imperative to be on the top of optimization of one?s web presence. The user has no doubt gained significance & can use the internet as it pleases at its fingertips. To be visible & maintain top of mind recall, the higher the ranking in search displays the better. So if you?ve lost track of what?s happening in the SEO industry or are here for a regular update, here?s a roundup of the latest happening in the SEO industry:
Google core algorithm update
As is its practice, Google is on the phase to roll out yet another broad core algorithm updating for search results. This will not only as usual spike the broad quality of search results but also enable to put the fluctuations in the rankings at ease. There is no action required on the part of webmasters for this as of now.
Bing pursuing the intelligent way too!
The other popular search engine Bing has recently announced a range of new ?intelligent search? features which revolve around hotel searches, home cost & pricing guides and also includes coupon and deal snippets in search. This shall enable users to decide wisely while doing hotel bookings alongside locate good deals online.
Let us now take you through the trends that will likely impact SEO: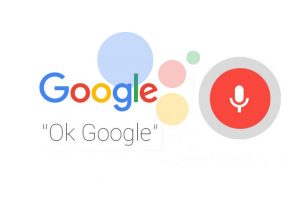 With the growing pace of artificial intelligence, voice search is going to play an integral part in SEO. With the recent Google?s Voice Search rater guidelines it is evident that voice search results are expected to be very brief and precise. Websites which have a hefty Link Authority are more likely to rank higher in voice search. We all know that as is the awareness that backlinks constitute the foundation of Google?s desktop and mobile algorithm. Content which is simple to read and comprehend can rank better in voice search. One should also note that it is not essential to include the exact keyword in title tag to obtain a suitable ranking for voice search.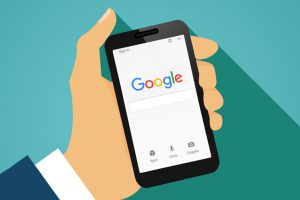 The smart phone is gaining penetration and browsing is on the move. Sites which have a pleasant & swift mobile experience can likely get a rankings boost even for desktop based searches. In such cases, the mobile version of the site gets priority for Google?s indexation. This trend indicates that Google is getting lesser dependent on traditional links and HTML URLS for ranking and that it will largely consider its own cloud hosting to facilitate mobile-first indexing.
This is one of the most important factors for any user during browsing. Even then the site speed is often overlooked when it comes to SEO. Not only from the user experience, a slow page loading speed shall limit the search engine?s ability to crawl pages, and in turn negative impact on indexation. Pages with a longer load time are also inclined towards higher bounce rates and low average time spent per page. To speed up the loading time, it is advisable to load all those elements of a page that get visible initially to the user, or that portion ?above the fold,? in the first loop itself. It is also recommendable to invest in a top notch hosting platform. Weed out detriments that hamper your website page load speed.
Here are three tools that will audit & assess to improve the real-time speed of a website:
Google PageSpeed Insights
This one is a technical optimization tool which provides diagnostic information direct from the source-Google, by analyzing the content of a web page.
Pingdom
This tool tests the speed at which the website is served. It requires inputs of URL and the location from which the test is to be conducted.
Google Mobile Test
This tool discloses summary of the site performance on a 3G connection and also generates a detailed report on request along with the probable solution.
Rich snippets are nothing but enhanced search results which are displayed by search engines on their results page. They usually contain extra bit of information between the URL and the description and also have higher visual appeal. They are described by structured data as implemented by respective webmasters on their websites. Structured data is basically a piece of code in a particular format, scripted in such a way that can be interpreted by search engines to create rich snippets.
Since these search listings look different from the rest, they seem attractive and manage to get more click-through rates. It must be noted that Schema is much easier for Google to crawl and understand than regular HTML. These techniques are superior to old-fashioned crawling as they are so far more efficient. Database in each method though is connected to Google API. There are now also some FAQs, Q&A and How-To features added for search results snippets.
Local SEO is pretty much similar to organic SEO, only that there is a geographical constituent in the former. It is also referred to as location based searching as it offers a targeted online marketing approach. This shows that purchases are more likely from companies that customize online information to a user?s location. Implementing such tactics can better position the business and enable promotion of what is on offer to local customers precisely when they are on the lookout. Usage of hyper local keywords and references help in local SEO. Local white-hat link building can also give the site authority and get identified by potential customers.
– Google?s recent image search update, which was announced on its 20th anniversary, comes across as a delight for professional photographers. Giving equal weight to mobile & desktop version, the desktop design now includes captions on images, related search terms at the top of the display page, URL of the image source mentioned below the image thumbnail and new filter bubbles at the top.
Additionally, Google also announced that it has added support for ?Creator? and ?Credit? metadata wherever applicable to images on Google Image Search. In order to view this information one has to click on the ?Image Credits? link to view the metadata fields. Google said they will also add Copyright Notice metadata. The rights-related information from image files is displayed alongside images. This new feature, therefore, increases the visibility of such information which would otherwise go unnoticed. For the purpose of finding a prominent place in image search results make sure the title tag on the page is relevant and descriptive of the image.
– RankBrain is a machine learning system that makes use of artificial intelligence to better search results and interpret new queries. Basically, the RankBrain system considers arduous queries and connects them to previous searches based on intent and end results. This in turn means that even brand new search terms can deliver the most accurate results. RankBrain promotes content which is meticulously created and caters to users? queries at the same time solves their problems while leveraging a particular emotion.
Is everything well-settled with the SEO then?
While these have been the trends and latest updates, all is not gold in the SEO Industry. A recent survey conducted by an agency revealed that SEO is still considered the least popular digital marketing channel. The inherent tendencies of SEO could be the barrier in its own reach & usage. Many of the digital marketers are unable to fully decipher the mechanics & workings of an SEO campaign combined with the fact that SEO results are not immediately evident. As social media is gaining power, business owners are not wholly considering their websites to drive conversions.
The good side is that despite the dampener, SEO has continued to evolve. As of today, it is imperative to include optimization for voice assistants. With the overload of data on the net, content optimization has a critical role to play to create visibility in search, and continues to remain a primary tool for pre-purchase research and content discovery.
Did you know that App Store has an SEO too?
Now let?s turn our attention to the app world. With the explosion of apps & mobile data, how does one get people to download the app? This is where App Store SEO comes to the rescue. App Store SEO is the process of optimizing mobile apps so as to achieve a higher rank in the app store search results and also top charts rankings. As it works similarly to search engine optimization (SEO) for websites, App Store SEO is also regarded as App Store Optimization (ASO), App Search Optimization, and Mobile App SEO.
Some keys to App Store SEO ? keep in mind to only utilize URL-friendly characters in the app title, avoid any special characters in the app name, a competitive & distinct app icon can also boost downloads, use keywords which are relevant to the app, there is also no doubt that apps which have great reviews & ratings can also immensely affect the downloads. So don?t forget to reply to any reviews & even criticism!
App localization gives one access to a huge audience to download mobile app. It makes sense to consider localizing the app listing first to review how the app performs in different countries. It also makes sense to keep the app size for download to the minimum by compressing certain assets. Then other factors such as pricing, compatibility, app updation also have a significant role to play in downloads.
The Off-Page SEO Story?
Now here?s a bit of a refresher on Off-Page SEO. On the one hand On-Page SEO gives way to getting visibility in search engines and the website being search-engine friendly. On the other hand Off-Page SEO can assist to improve the website ranking in SERP. This can be done through means of creating shareable content, reaching out to relevant influencers, focus on quality links, buzz creation with social media, active participation in forums, relevant Q&A, popularizing your references such as blog directories, images, videos, articles, infographics & the like by submitting these to applicable platforms.
An update on Google Ads
Google Adwords is now Google Ads. Now for users of Google Ads, there is renewed interface for the platform along with some new features. The update includes a new design, streamlined reports and the capacity to create campaigns based on advertiser?s business goals. Google Ads can now also display the visual breakdown of clicks, cost and conversions across desktop, tablet and mobile devices, and this will simplify campaign management and optimize bid adjustments.
Trends from the Social Media Industry
The advent of social media has made it an inevitable component for every advertiser?s marketing mix. Social Media Marketing has been playing an increasingly imperative role in driving intent and conversion within the consumer journey. Keeping pace with the social media challenge is a challenge for many marketers. They need to be aware that engaging, authentic & compelling content is the way to go in social media in order to fetch quality conversions or CTA. As we have mentioned earlier, spend on social media marketing is only on the uphill. Facebook still continues to be the master of social media share & visibility. Despite the constant modifications on Facebook, the advertisers & marketers don?t feel deterred from exploring & experimenting with the platform.
As AI pervades its way through, chatbots are an effective way to communicate with the target customer and enhance user experience. Videos form an extensive portion of content consumption, so marketers should not turn a blind-eye to this ephemeral (lasting short time) yet effective medium. Ephemeral content grants the user to engage with a brand on a one-to-one level. The inclusion of Snap Codes or Instagram Nametags will provide for CTAs.
This has been the overall roundup of the SEO Industry with the basket of updates, trends & events to look out for. Buckle up your SEO campaign to give your web presence a boost and watch this space for more for regular tidbits, advice and the hoopla on what is the SEO World served instant right at your fingertips!
SEO: The Movie – An Ultimate Guide on SEO Online.
Please follow and like us: